Solana Shines In Terms Of Trending Searches In The Last 7 Days
2 min read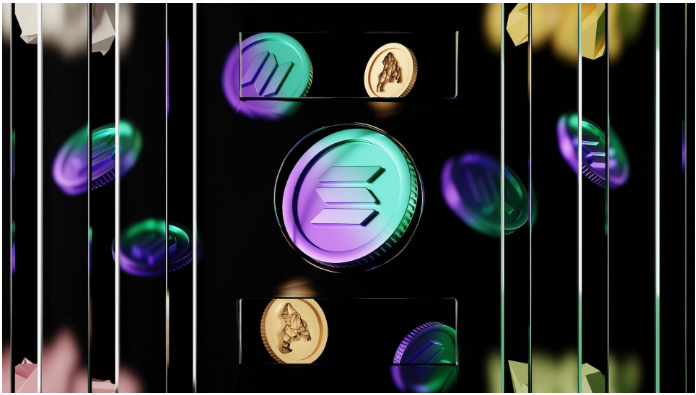 Solana is not lacking in positive news for its investors and crypto holders as it tries to bounce back from its lackluster performance last month.
Solana is currently experiencing supply inflation

SOL came 2

nd

next to AXL in 7-day trending searches

The crypto is down by 6.3% over the last 30 days
It was announced recently that the Tulip Protocol with WalletConnect was successfully integrated to the Solana network.
Tulip Protocol is a decentralized application (dApp) that is said to be an efficient yield aggregator that takes advantage of the low cost and highly efficient Solana blockchain enabling stakers to have higher APYs even without active management.
Meanwhile, on October 8, Solana surpassed all cryptocurrencies in terms of trending searches for a seven-day period, ranking second behind AXL.
Topping the list of recent developments for the SOL network is the development of Firedancer – a validator client that's supposed to prevent any future outage.
Solana Unable To Capitalize
Even with all of these positive events that revolve around Solana, the crypto still continues to struggle in getting out of its slump.
The 9th largest cryptocurrency by market capitalization is currently changing hands at $32.52 and is down by 6.3% over the past month according to tracking from Coingecko.
The asset is experiencing severe price drop, falling by 79.3% on a year-to-date timeframe. Also, for the past year, Solana has been outperformed by 70% of the top 100 crypto assets.
The last 30 days haven't been friendly for the crypto either, as it only managed to stay "in green" for 12 days. It is currently down by 87% from its all-time high of $259.52 attained on November 6, 2021 and is on the verge of supply inflation.
Although SOL beat most of its fellow digital assets in trending searches, it is in a bearish position and continues to struggle along with most of the crypto space.
Metrics Sending Bearish Signal
If only its trending position could rescue Solana, the asset won't be in this precarious position that is moving towards another significant decline.
Its daily chart was full of bad news as its Chaikin Money Flow (CMF) showed a dip below the crucial neutral position – an indication of a bearish momentum.
Source: TradingView
Taking into consideration all the activity of Solana's charts, it was concluded by analysts that the asset could be looking at a resistance marker of $34.14.
That could mean that in the next coming days, even if the crypto improves in terms of trading price, it won't hit above $34.14.
That's assuming SOL will make an upward movement which won't happen anytime soon as the asset is predicted to decline in the next five days and settle with trading price of $31.22.
The coming month of November is also not looking good for Solana as it is forecasted to change hands at $21.39.
SOLUSD trading pair at $32.68 | Featured image from Crypto News, Chart: TradingView.com