ApeCoin Crashes 7% Following SEC Probe Against Yuga Labs
3 min read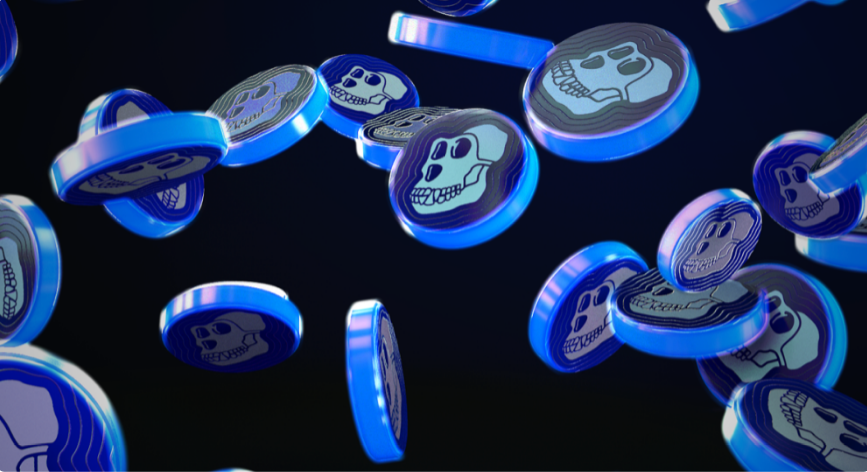 ApeCoin (APE) is trending to the downside as the U.S. Securities and Exchange Commission (SEC) announces an investigation against its parent company, Yuga Labs. The creators of popular non-fungible token (NFT) collections, including Bored Ape Yacht Club (BAYC), the regulator will look into a potential violation of their securities laws.
 According to a report from Bloomberg, the Commission will investigate the "affinity" of the digital assets minted and promoted by Yuga Labs and the possibility that these NFTs are "more akin to stocks". This would place the crypto company in an alleged violation of U.S. federal law.
The report quotes a source familiar with the matter, this individual also claims that the investigation will extend to ApeCoin, the native token that supports ApeCoin DAO governance model offering its users access to a staking mechanism. Via this token, holders can make decisions related to the project.
APE was launched as part of an initiative to provide BAYC investors with more voice and power over the project via the ApeCoin DAO. Via social media, many users are expressing concern about the future of the DAO and its staking mechanism leading to the crash in the price of the token.
In a statement to Bloomberg, a representative for Yuga Labs stated:
It's well-known that policymakers and regulators have sought to learn more about the novel world of web3. We hope to partner with the rest of the industry and regulators to define and shape the burgeoning ecosystem. As a leader in the space, Yuga is committed to fully cooperating with any inquiries along the way.
ApeCoin And Yuga Labs Fall Into SEC Scrutiny
A probe can escalate from the Commission against Yuga Labs, such as pursuing a legal case. However, not every probe leads to legal action.
Under the leadership of Gary Gensler, the SEC has been targeting crypto-related activity. On several occasions, the current SEC Chair has compared crypto with the "Wild West" and has classified "most of the crypto" as potential securities. Bitcoin is the only exception that Gensler seems willing to admit publicly.
Over the past months, SEC enforcement actions against crypto projects have increased. The Commission seems to be targeting major and very well know entities, such as Yuga Labs and their projects BAYC and ApeCoin, socialite Kim Kardashian, and others.
Their current biggest case involves payment company Ripple and the alleged offering of an unregulated security, XRP. According to a report from FOX, some SEC staff believe the Commission is pushing this lawsuit for the personal benefit of Gary Gensler and his desire to be nominated for Secretary of Treasury.
The Commission is allegedly understaffed and pushing many to seek employment elsewhere as they disagree with Gensler's management style and complaint about long working hours. At the time of writing, there is no statement from Yuga Labs regarding the probe.
SCOOP (1/3): @SEC_Enforcement staffers are complaining @GaryGensler violated protocol by hyping @KimKardashian settlement, appearing on @CNBC within minutes of the case being announced, people w direct knowledge tell @FoxBusiness. They are calling it a "publicity stunt"

— Charles Gasparino (@CGasparino) October 5, 2022