Quant Up 35% In Last 7 Days Because Of Strong Social Metrics
2 min read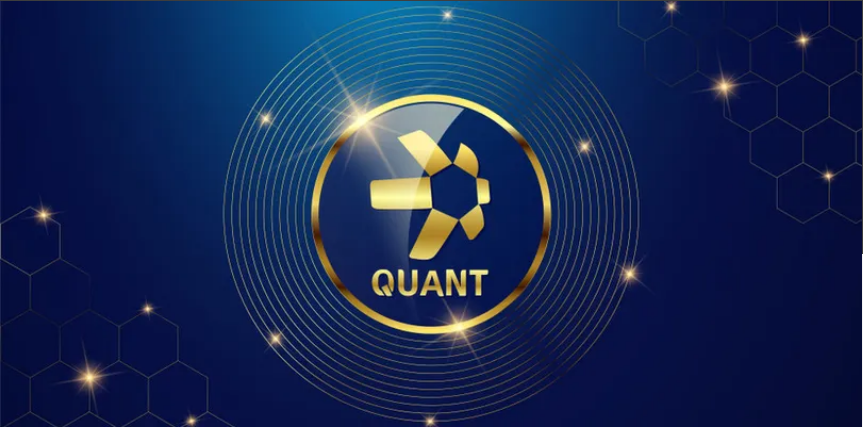 Quant is showing a strong push in the face of struggles in the crypto space as it doubled (and added some more) its 14-day price pump.
Quant outperforms Bitcoin and Ethereum in terms of 14-day and 30-day price increases

QNT is down by almost 10% over the last 24-hours but is still up by almost 29% over the last week

Quant could rally all the way up to $300
While a price increase of 28.9% over the last two weeks already sounds impressive considering the extended winter season that caught up with the cryptocurrency market, Quant was able to top that with its gains for the past 30 days.
At press time, tracking from Coingecko shows the spot price for QNT is $183.39. While it went down by almost 10% over the past 24-hours, it is still up by 76% on its month-to-date performance.
The 30th largest cryptocurrency in terms of market capitalization ($2.668 billion) is among the highest gainers right now, outperforming pack leaders Bitcoin and Ethereum in this department.
Quant Fails To Sustain Price Above $200
The altcoin made an impressive recovery from its February showing when its resistance marker was at $140. In crypto space, resistance refers to the point when an asset's price stops increasing.
Source: TradingView
Bulls were able to dominate the bears and the increased trading volume for Quant was reflected on the asset's On-Balance Volume (OBV).
Much like its price, QNT's Relative Strength Index (RSI) also experienced a massive surge that led to a score of 71 which indicated the crypto was overbought.
Yesterday, the altcoin reached $225 but was not able to maintain that range as there was intense selling pressure. The almost 10% decline was actually expected for Quant as some of its indicators pointed towards an immediate price correction.
The good news for holders is that the bear block that was observed back in February is now acting a bullish breaker, opening a window for a sizable price rally that ranges from $250 to $320.
Quant Social Dominance Fuels Surge
In its recent post about Quant's social dominance, LunarCrush made mention of the incredible surge that the crypto also got in this department.
On October 9, hourly mention about QNT reached 1.17K, which was the crypto's highest over the last 90 days. Shortly after, Quant went on a rampaging price surge, increasing by as much as 96.30% to trade at $158.3.
This proved that a sizeable increase in social dominance numbers works in favour of the cryptocurrency and if its predicted price increase is realized, there is a high possibility that the digital asset will be at the forefront of talks within the crypto space.
If that happens, an extended bull rally might come. Investors, however, are still cautioned as Quant's network activity is minimal at this point indicating development and improvements might not come anytime soon.
QNT total market cap at $2.5 billion on the daily chart | Featured image from Invezz, Chart: TradingView.com

Disclaimer: The analysis represents the author's personal views and should not be construed as investment advice.