Vitalik Buterin Does It Again, Token DIE On Route To Flip THE?
2 min read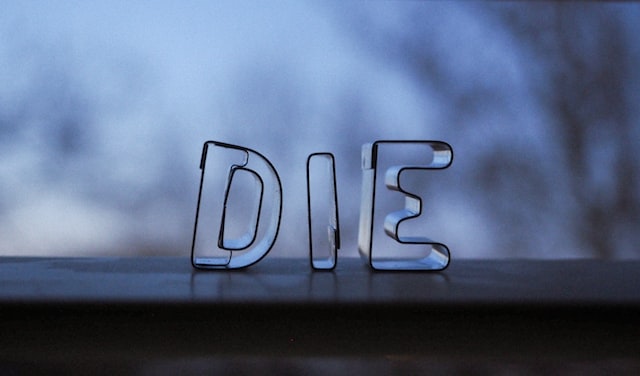 A new token was born after the inventor of Ethereum, Vitalik Buterin, tweeted about DIE. Previously, Buterin joked about launching a project called "THE Protocol," The community took it about themselves to mint it and boosted its value. 
Across social media, people are starting to speculate on DIE, the article "The" written in german, flipping THE. Despite the persistent bear market, which has led Bitcoin and Ethereum to crash 80% from their all-time high, the meme coin movement seems alive and well, directly or indirectly supported by Vitalik Buterin. 
APED $DIE due to Vitaliks tweet. My friend Faust the dev launched so its safu ??

130k mcaphttps://t.co/RgTcYkDtcahttps://t.co/5Di7fM9L9O

— Wabi Wabi ? (@WabiWabii) October 20, 2022
Vitalik Buterin Fuels Meme Coins Prices As Crypto Market Stalls
The crypto bear market is pushing traders and market participants to the edges of boredom, allowing these new tokens to capture attention. When Bitcoin and Ethereum are rangebound, traders are attracted to the volatility in DIE and THE. 
In addition, Vitalik Buterin has a massive platform in the space. The recent upward trends in these meme coins show that the support, or indirect endorsement, from the inventor of Ethereum, can boost the price of any token, even those with a small market capitalization. 
THE and DIE are trending because of crypto influencers' support and personalities other than Vitalik Buterin. These accounts have thousands and thousands of followers willing to jump into any project sponsored by these personalities. 
$DIE quickest 200x this year ?

easily a 2000x potential here.

Keep raiding VB + all the CT $THE influencers, and this will get pushed to the same level at $THE ($40M a few hrs ago) https://t.co/jDllyH2v0y pic.twitter.com/xSkwyWbycy

— ?thomas (@crypto_TomTom) October 20, 2022 
In just five days since its launch, THE has doubled its market cap, reaching over 4,000 holders and gaining much attention on social media platforms. The project is supported by popular crypto influencers, such as Crypto Bitlord, Jaso Crypto, Eric Crypto, David Gokhshtein, and others. 
Gokhshtein, whose Twitter account has over 600,000 followers, wrote the following on THE and the meme coin movement: 
So $THE is the next $SHIB? All it takes is for one person with a huge platform like Vitalik Buterin to crack a joke and it turns into a project. That's crazy.
In the past 5 days:

– $THE hit 30M mcap ATH
– $THE reached 4000 holders
– 30K Tweets by the community
– @VitalikButerin likes $THE tweets
– @elonmusk trying his best not to say $THE, but really wants to.?
– @crypto_bitlord7, @bull_bnb @EricCryptoman & dozens more big names in.

— $THE JasonCryptoApe ? (@JasonCryptoFTW) October 19, 2022